After much discussion with city officials, due to water pressure and water availability, ZISD will stay closed Wednesday as well due to ongoing water issues. We are hopeful to open up Thursday and have water bottles ready for students and acceptable water pressure. We apologize for any inconvenience.
Tonight's VB home game against Martinsville has been moved to Martinsville. Game will start at 7:00pm. Come on out to Martinsville to support the VB Eagles. The Lady Eagles VG will still be traveling to Diboll to play at 5:00pm.

We have been notified by the City of Zavalla that there is no water. As of today, school is canceled for today due to lack of water.

Thanksgiving Lunch, Thursday the 17th beginning at 10:30 a.m. Cost is $5. Early Release Friday, November 18th. Car riders released at 11:45 a.m. and bus riders at 12:00 p.m.

Pre-k is identifying letters and sounds using painted rocks on the playground.
Tomorrow, November 11th, we will honor our Veterans at Zavalla Elementary in the Cafeteria. We will start serving the veterans at 8:15am and start our program at 8:45am. We would love our veterans to come out and have a good time and enjoy breakfast as we say Thank You for your service!!!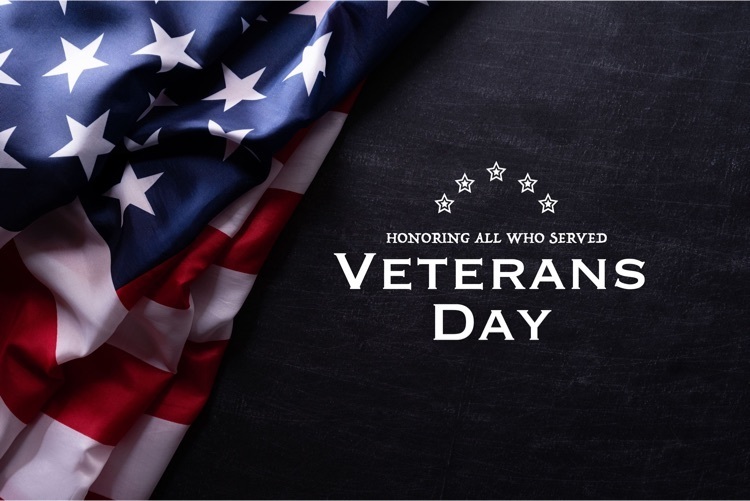 Due to the player availability, Zavalla Junior High Baseball and Softball will not compete in the end of year tournament this week.

A BIG happy bday to Ms. Mary!   Thanks from Mrs.Truss and Mrs. Matlock's classes for taking such good care of us!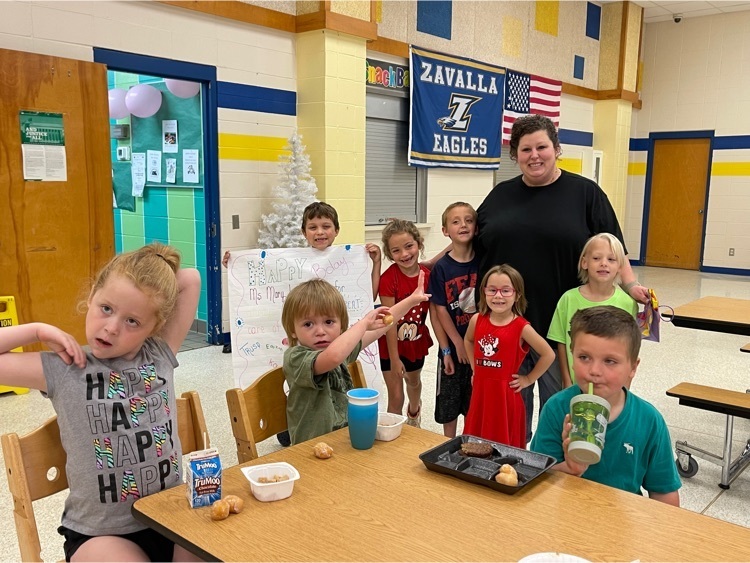 Congrats to Tony Niederhofer! State Cross Country competition is tomorrow! #ZavallaEagles 🦅 #ALLIN #FlyAsOne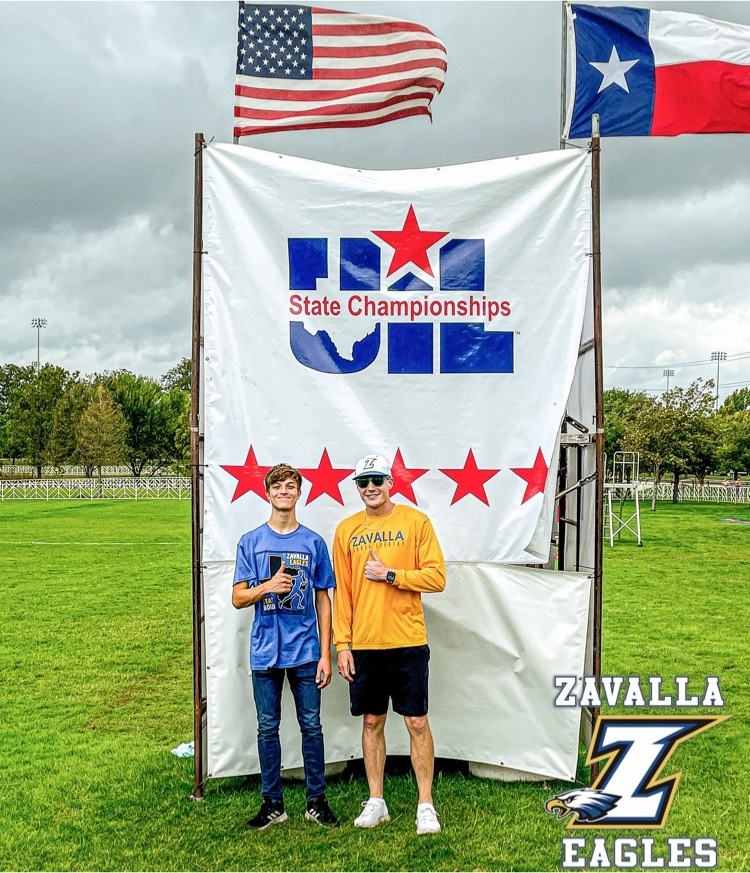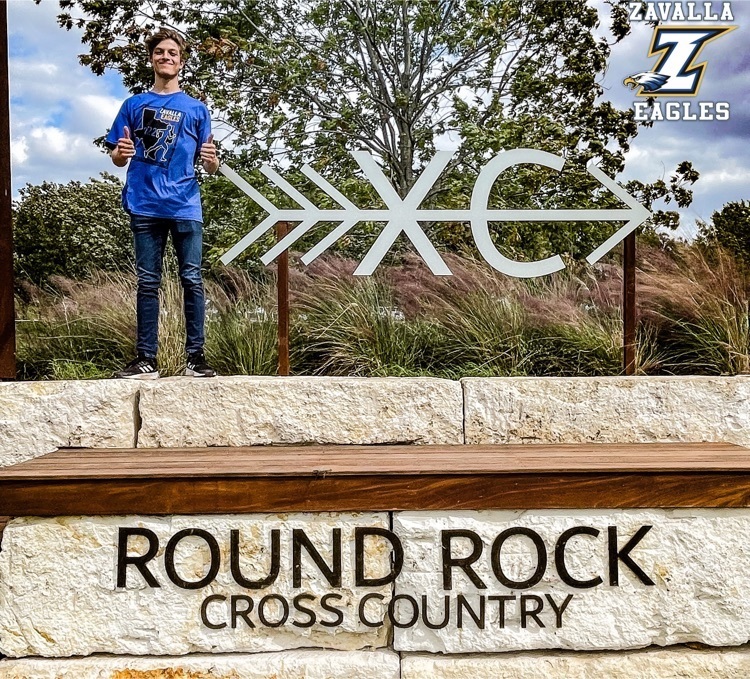 Badminton Tournament in JH P.E. -Champions Carson Marshall and Braxton Yarbrough. Runner up Drake Stidham.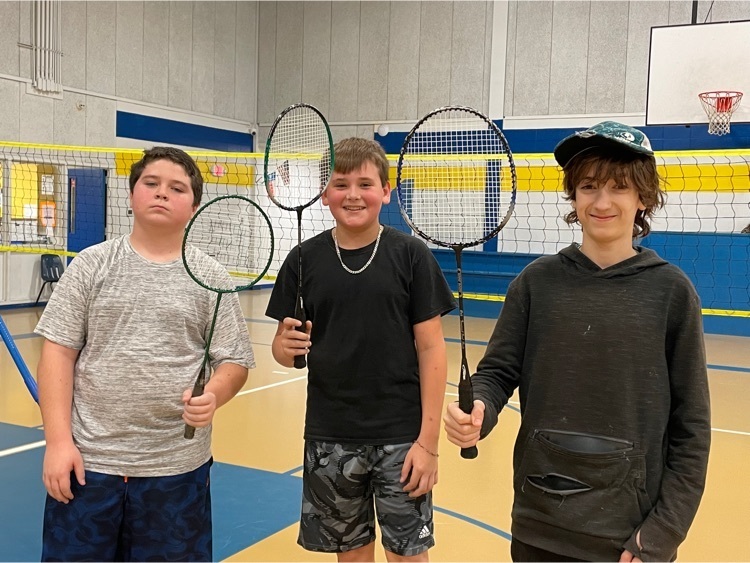 Report cards for second six weeks go home Thursday, November 3rd.

Jr. High : Maverick Renfro, Nicole Hooks H.S: Kannon Kotz, Erin Keely #ZavallaEagles 🦅 #ALLIN #FlyAsOne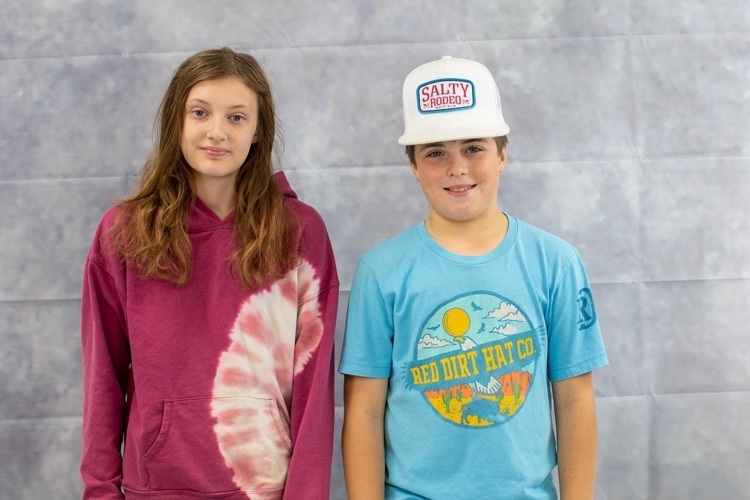 Fridays game against San Augustine has been canceled. The next ball game for the girls will be Tuesday, November 8th starting at 5pm here in Zavalla against West Sabine. There will be two girls games. We hope to see you here packing the house!!!!
Tonight the Girls have a Varsity scrimmage against Martinsville at Martinsville starting at 5:00pm. Come out and support the girls as we have our first scrimmage of the year!!

Karen Stafford from Texas A&M Forestry was be here to speak with our sixth graders during third and fifth periods.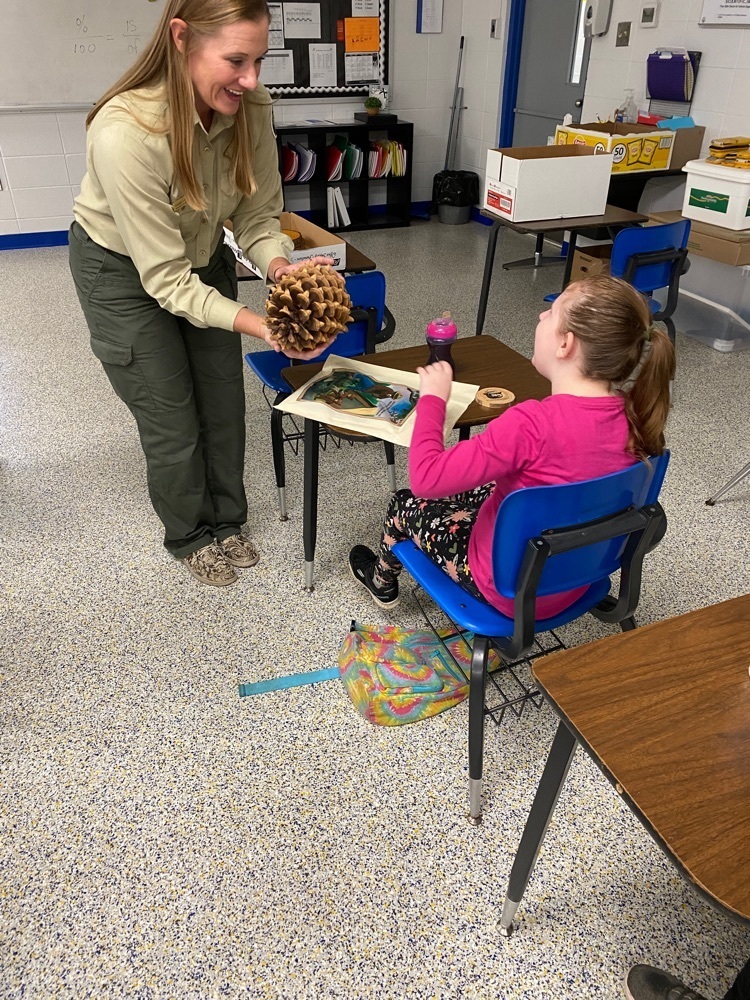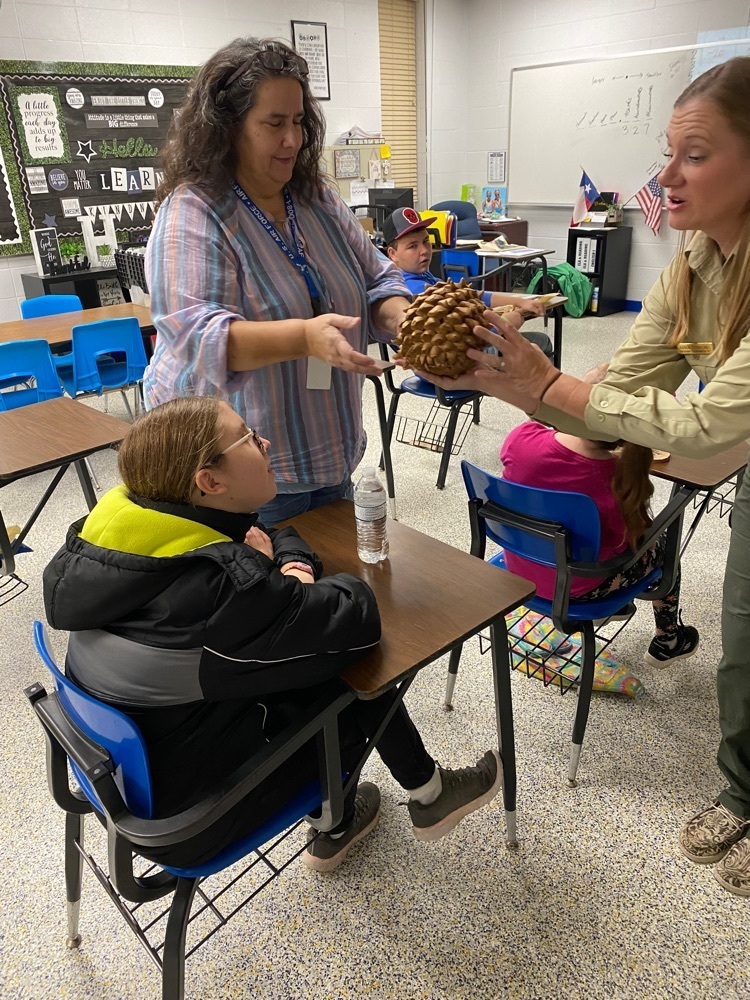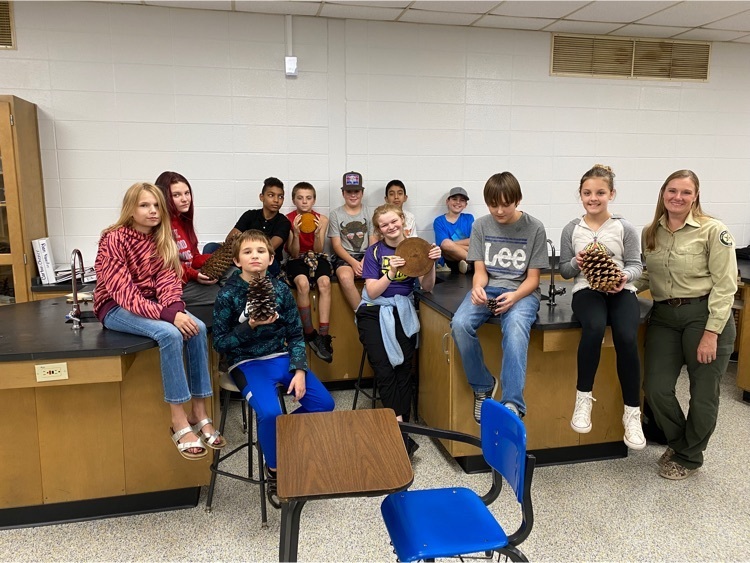 Intro to Culinary students are practicing their cooking skills today. They are making French Toast.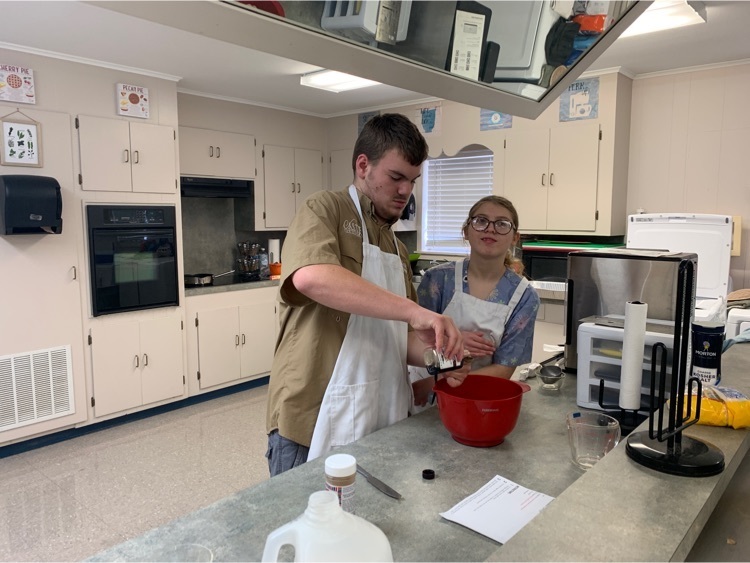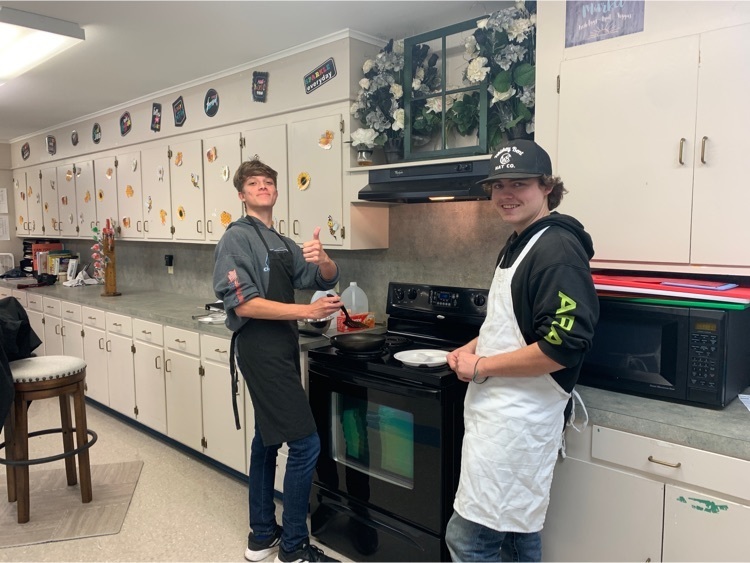 The character walk for Halloween will be at 1 o'clock today at the Elementary for Pre-K through 5th grade students. Parents are welcome to check in and come watch as the students walk the halls!!!

PTO ANNOUNCEMENT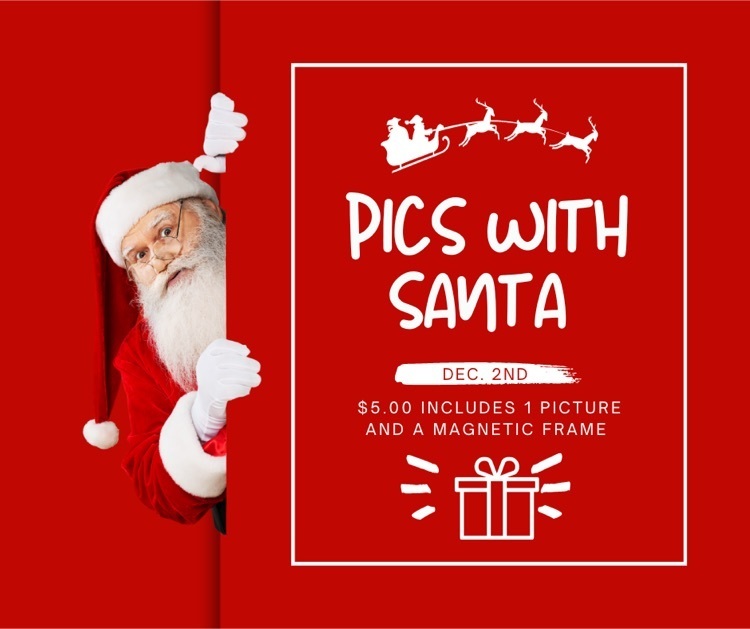 Tonight's junior high baseball game versus Centerville is scheduled for 6PM at Zavalla.